Monitors temperature, humidity and contact-closure inputs. Requires UPS with SNMPWEBCARD, MONITORED PDU or SWITCHED PDU, TAA Compliant
Environmental Sensor for use with SNMPWEBCARD enabled UPS systems, Monitored PDUs and Switched PDUs
Reports on the contact closure status of up to four compatible devices (such as smoke detectors, fire alarms and security systems)
Simple installation
Compliant with the Federal Trade Agreements Act (TAA) for GSA Schedule purchases
---
Management Interface
The ENVIROSENSE management interface is exclusively used for SNMPWEBCARD based products. You will be able to distinguish its use by the round port on the SNMPWEBCARD-enabled device. Models that support the newer EnviroSense2 sensor modules can be distinguished by a USB-A port in place of the round ENVIROSENSE port. For managing the units containing the round port, recommend using the PowerAlert Console Launcher rather than a web browser. This application enables local access of the PDU using a self-contained, compatible Java Runtime Environment version. The Console Launcher can be downloaded for free at the Management Solutions / Utilities page. Units with the new interface work will with most current web browsers.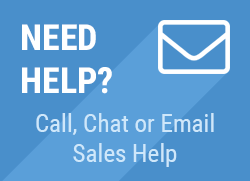 ENVIROSENSE module (when used with SNMP/Web Cards or Intelligent PDUs) provides remote temperature/humidity monitoring and a dry-contact interface to monitor alarm, security and telecom devices.
Connects to Internal or External SNMP/Web Cards or Intelligent PDU's
Allows remote temperature/humidity monitoring in network environments
Enables monitoring of alarm, security and telecom devices through a dry-contact interface
Compliant with the Federal Trade Agreements Act (TAA) for GSA Schedule purchases
PHYSICAL
| | |
| --- | --- |
| Shipping Dimensions (hwd / in.) | 1.60 x 6.10 x 6.10 |
| Shipping Weight (lbs.) | 0.70 |
COMMUNICATIONS
| | |
| --- | --- |
| Product Compatibility | SNMPWEBCARD |
FEATURES & SPECIFICATIONS
| | |
| --- | --- |
| Sensing Capability | Temperature; Humidity |
| Contact Closure Capability | Contact Closure Input Monitoring |
STANDARDS & COMPLIANCE
| | |
| --- | --- |
| Product Compliance | Trade Agreements Act (TAA) |
WARRANTY & SUPPORT
| | |
| --- | --- |
| Product Warranty Period (Worldwide) | 2-year limited warranty |
To add a probe button for Envirosense, follow these steps: 1. In the address bar of a web browser, type the following: https://IP_ADDRESS/admin.htm (e.g. https://192.168.1.1/admin.htm). 2. Log in using the user name "admin" and the password that was configured ("admin" is the default password). 3. Click on the Delete All Data Files button. 4. The card will go through reboot and the status LED will turn off. 5. Close the web browser window and wait for the status LED to re-illuminate (this takes 2 to 5 minutes). 6. Log in to the web browser using just the IP address of the card.
Ask a Question
Accessories
| | Model Number | Description |
| --- | --- | --- |
| | SRSWITCH | SmartRack Magnetic Door Switch Kit for front and rear doors; requires ENVIROSENSE, TLNETEM, E2MTHDI or E2MTDI |
Services & Extended Warranties
Extended Warranty
| Part Number | Description |
| --- | --- |
| WEXT1B | Extended Warranty and Technical Support for Select Products – DC Power, Keyspan, KVM, PDUs, Inverters, Power Management |
| WEXT2B | Extended Warranty and Technical Support for Select Products – DC Power Supplies, Keyspan Products, KVM Switches, PDUs, Power Inverters, Power Management |
| WEXT3B | Extended Warranty and Technical Support for Select Products – DC Power Supplies, Keyspan Products, KVM Switches, PDUs, Inverters, Power Management |