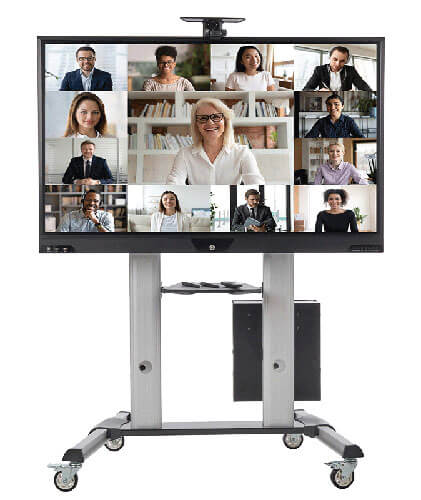 Collaborate with Anyone, Anywhere
All-in-One Presentation Platform Connects Local and Remote Teams
Encourage collaboration and communication with dynamic, interactive presentations in almost any setting, including corporate, education, healthcare and commercial environments.
Connect local and remote teams with interactive video conferencing
Boost productivity with remote screen sharing
Increase engagement and creativity during brainstorming sessions
Conduct business meetings with external clients
Maintain continuity during work-from-home implementations
Facilitate student participation during distance learning
Share resources between conference rooms, classrooms and huddle spaces
Gather in improvised meeting areas that lack wall outlets
Questions?
We're here to help! Contact us for advice on product selection and use.