NIAP-Certified
Secure KVM Switches
For Government and Military Applications
The most vulnerable part of any network is the user access point. That's why federal, military and intelligence agencies around the world have strict requirements regarding the security of KVMs to safeguard data from accidental transfer or unauthorized access. Our secure KVMs meet the high standards for security set by the National Information Assurance Partnership (NIAP), so data stays safe and in the right hands.
NIAP-certified to meet Common Criteria PP4.0 or PP3.0 security requirements.
Superior security and data protection for commercial suppliers and end users in both government agencies and private sector organizations that require highly secure networks.
Safely switch between computers with varying classification levels.
TAA-compliant for GSA Schedule purchases.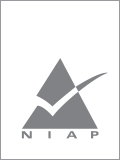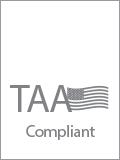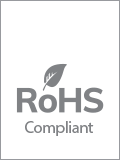 Secure Switching
These KVMs allow users to access multiple computers with different security levels from a single console (keyboard, mouse and monitor), protecting data from accidental or unauthorized transfer when switching between systems.

KEY
JWICS: Joint Worldwide Intelligence Communications System, a secure computer network used primarily within the intelligence community
SIPR Network: Secret Internet Protocol Router Network (SIPRNet), a secure computer network used by the United States Department of Defense and Department of State to transmit classified information
Unsecure Network: For example, a Non-classified IP Router Network (NIPRNet) managed by the US Defense Information Systems Agency (DISA) and used to exchange sensitive but unclassified information between Government and military users
Physical Security
Isolated Data Channels in each KVM port make it impossible for data to be transferred between connected computers through the KVM
Tamper-Warning Labels on each side of the KVM provide clear visual evidence if the enclosure has been compromised
Housing Intrusion Detection causes the KVM to become inoperable and the LEDs to flash repeatedly if the housing has been opened
Fixed Firmware cannot be reprogrammed, preventing attempts to alter the logic of the KVM
Tamper-Proof Circuit Board is soldered to prevent component removal or alteration
Safe Buffer Design doesn't incorporate a memory buffer, and the keyboard buffer is automatically cleared after data transmission, preventing transfer of keystrokes or other data when switching between computers
Selective USB Access only recognizes HID USB devices (such as keyboards and mice) to prevent inadvertent and insecure data transfer
Push-Button Control requires physical access to KVM when switching between connected computers
High-Resolution Imaging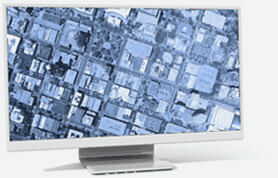 These KVMs support high-resolution digital video resolutions up to 4K for analysis of maps or satellite images on large-screen monitors.

Eaton has a full line of TAA-compliant solutions designed to meet the needs of government agencies and government contractors.
B002 Series - PP4.0

Model Name
Description and NIAP Certification Version
Eval. Version
B002-DV1A2-N4
2-Port SH Secure DVI-I KVM w/audio, PP4.0
4.20.010
B002-DP2A2-N4
2-Port DH Secure DP KVM w/audio, PP4.0
4.20.001
B002-DP2AC2-N4
2-Port DH Secure Pro DP KVM w/audio and CAC, PP4.0
4.21.001
B002-H2A2-N4
2-Port DH Secure Pro HDMI KVM w/audio, PP4.0
4.20.100
B002-H2AC2-N4
2-Port DH Secure Pro HDMI KVM w/audio and CAC, PP4.0
4.21.100
B002-DV2A4-N4
4-Port DH Secure DVI-I KVM w/audio, PP4.0
4.20.010
B002-DV2AC4-N4
4-Port DH Secure Pro DVI-I KVM w/audio and CAC, PP4.0
4.21.010
B002-DP1A4-N4
4-Port SH Secure DP KVM w/audio, PP4.0
4.20.001
B002-DP1AC4-N4
4-Port SH Secure Pro DP KVM w/audio and CAC, PP4.0
4.21.001
B002-DP2A4-N4
4-Port DH Secure DP KVM w/audio, PP4.0
4.20.001
B002-DP2AC4-N4
4-Port DH Secure Pro DP KVM w/audio and CAC, PP4.0
4.21.001
B002-HD1AC4-N4
4-Port SH Secure Pro DP to HDMI KVM w/audio and CAC, PP4.0
4.21.305
B002-H2A4-N4
4-Port DH Secure Pro HDMI KVM w/audio, PP4.0
4.20.100
B002-H2AC4-N4
4-Port DH Secure Pro HDMI KVM w/audio and CAC, PP4.0
4.21.100
B002-DV1AC8-N4
8-Port SH Secure Pro DVI-I KVM w/audio and CAC, PP4.0
4.21.010
B002-DP1AC8-N4
8-Port SH Secure Pro DP KVM w/audio and CAC, PP4.0
4.21.001
B002 Series - PP3.0

Model Name
Description and NIAP Certification Version
Eval. Version
B002-DV1A2
2-Port SH Secure DVI-I KVM w/audio, PP 3.0
285.211
B002-DV1A4
4-Port SH Secure DVI-I KVM w/audio, PP 3.0
285.221
B002-DV1AC4
4-Port SH Secure Pro DVI-I KVM w/audio and CAC, PP 3.0
285.121
B002-DV2A4
4-Port DH Secure DVI-I KVM w/audio, PP 3.0
285.221
B002-DV2AC4
4-Port DH Secure Pro DVI-I KVM w/audio and CAC, PP 3.0
285.121
B002-DP1A4
4-Port SH Secure DP KVM w/audio, PP 3.0
285.223
B002-DP2A4
4-Port DH Secure DP KVM w/audio, PP 3.0
285.223
B002-DP2AC4
4-Port DH Secure Pro DP KVM w/audio and CAC, PP 3.0
285.123
B002-HD1AC4
4-Port SH Secure Pro DP to HDMI KVM w/audio and CAC, PP 3.0
285.124
B002-HD2AC4
4-Port DH Secure Pro DP to HDMI KVM w/audio and CAC, PP 3.0
285.124
B002-DV1AC8
8-Port SH Secure Pro DVI-I KVM w/ audio and CAC, PP 3.0
285.131
B002A Series - PP3.0

Model Name
Description and NIAP Certification Version
Eval. Version
B002A-DP2A2
2-Port DH Secure DP KVM w/audio, PP 3.0
285.213
B002A-DP2AC2
2-Port DH Secure Pro DP KVM w/audio and CAC, PP 3.0
285.113
B002A-UH2A2
2-Port DH Secure HDMI KVM w/audio, PP 3.0
285.212
B002A-UH2AC2
2-Port DH Secure Pro HDMI KVM w/audio and CAC, PP 3.0
285.112
B002A-UH2A4
4-Port DH Secure HDMI KVM w/audio, PP 3.0
285.222
B002A-UH2AC4
4-Port DH Secure Pro HDMI KVM w/audio and CAC, PP 3.0
285.122
B002A-DP1AC8
8-Port SH Secure Pro DP KVM w/ audio and CAC, PP 3.0
285.133