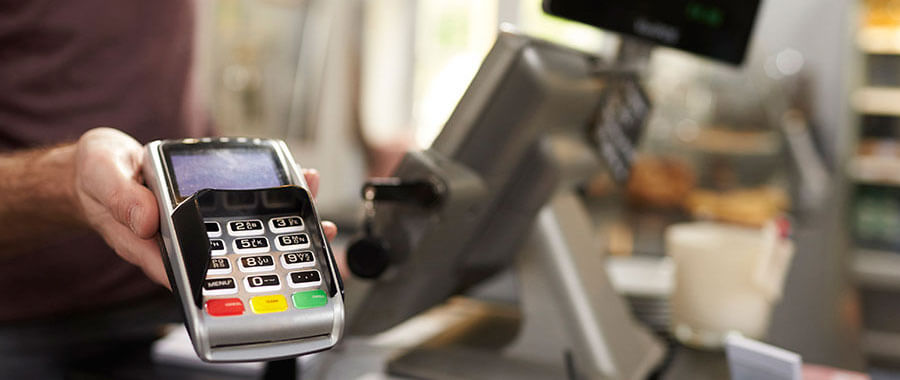 Backup power keeps point-of-sale devices running...and customers buying
Retail operations depend on electronic equipment: registers, scanners, scales, receipt printers and credit card terminals. Without consistent, uninterrupted power, operations grind to a halt...and so do sales.
In the push to improve the customer's shopping experience, stores and fast-food/casual restaurants have focused heavily on the time spent waiting to check out or order and pay. A study by RetailCustomerExperience.com showed that a third of customers who wait more than five minutes abandon the checkout line. Imagine how long the line becomes if power goes out and all the electronic POS equipment becomes inoperable.
While power outages are not within a retailer's control, keeping POS equipment running during the outage is – with an uninterruptible power supply (UPS) system. The UPS plugs into a wall outlet, and your POS devices plug into the UPS system's outlets. As long as electricity stays on, the UPS passes utility-supplied power to the connected equipment. The UPS also protects your equipment from other power problems, such as power surges and "noise" from electromagnetic interference.
If the power goes out, the UPS system provides the connected equipment with backup power from its internal battery. This allows your POS devices to stay on during a power outage, and allows you to keep ringing up sales.
---
POS Not the Only Place for Backup Power
Along with your checkout equipment, other areas in a retail establishment need backup power. Any ATMs at your location should be backed up by a UPS as well. The frustration and dissatisfaction a customer experiences when a power failure hits in the middle of an ATM transaction easily justifies the investment in a UPS.
Self-serve kiosks also deserve backup power supplies. While kiosks are shown to give customers the feeling of more control over their order, the customer will lose control if a power outage disrupts their order-pay cycle.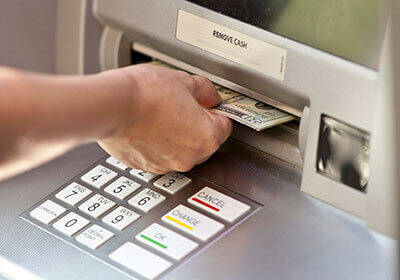 ---
My continual challenge is power conditioning and protection. Our rural location in Tennessee is now proven ground: if Eaton products work here, they will work anywhere.

Kevin Sisson, CIO
Nantahala Outdoor Center
Outdoor outfitter with retail location in Gatlinburg, TN
---
A UPS for every POS
Eaton's UPS systems have backup capacities starting at 300VA. We recommend a UPS system with 550VA capacity to support all devices found at a typical checkout register. The below chart compares Eaton UPS models ideal for a retail kiosk or POS environment.

SMART550USB

INTERNET550U

AVR550U

ECO550UPS
Output Volt Amp Capacity (VA)
550
550
550
550
Half-Load Runtime (150W)
14.8 minutes
5.6 minutes
5.5 minutes
10 minutes
Number of Outlets (NEMA 5-15R)
3 UPS outlets,
3 surge-only outlets
4 UPS outlets,
4 surge-only outlets
4 UPS outlets,
4 surge-only outlets
4 UPS outlets,
4 surge-only outlets
Tel/DSL Surge Protection
Yes
Yes
Yes
Yes
Special Features
Automatic Voltage Regulation*
Ultra-Compact Design
Automatic Voltage Regulation*
Energy-Saving Features
* Automatically corrects low input voltages (brownouts)