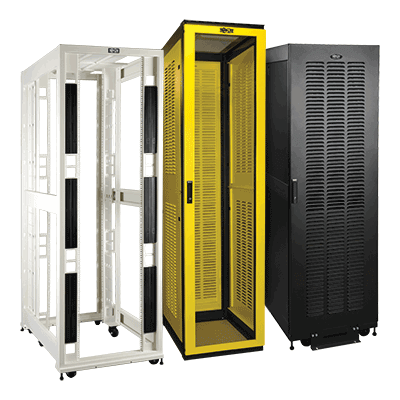 If off-the-shelf server rack cabinets don't meet your exact requirements, contact Eaton for a custom rack solution!
Our in-house rack specialists will work with you to build the server rack enclosures or open-frame racks that meet your exact specifications and budget. Need it fast? No problem… we have one of the shortest turnaround times in the industry.
---
How We Work With You: An Example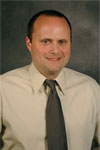 The Challenge

"We had a request from a customer that processes an enormous number of e-commerce transactions around the clock. They needed a heavy-duty rack that would maximize the processing power per square foot in their existing data center. They also needed to be able to configure racks in a staging area and roll them to the production floor, ready to go."

The Solution

"We created an open frame version of our premium enclosure with 48U of standard space and 12U of vertical side space to hold up to 60U of servers per rack. Custom heavy-duty casters allow the rack to roll into place fully loaded with 3,500 pounds of equipment and custom rear channels house multi-input vertical PDUs to power all those servers."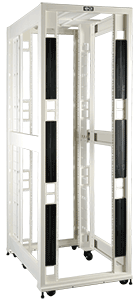 Protecting Your Privacy
Your privacy is important to us. Your name and information will never be rented, sold or shared. Please see our Privacy Policy for more information.