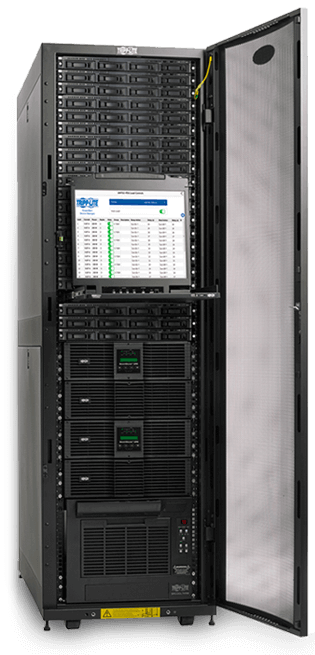 Preconfigured Infrastructure for Edge Computing
Today, organizations in every sector — manufacturing, enterprise, telecommunications, healthcare, financial services, retail, transportation, government, energy and education — need micro data centers for edge computing applications.
EdgeReady micro data centers are expertly configured solutions that are fully customizable for diverse edge deployment strategies and feature 3-5 day order to shipment.
Preconfigured Infrastructure — 40 stock configurations integrate a rack enclosure, UPS system, network management card, downloadable power management software, environmental sensor and power distribution unit (PDU).
Unlimited Customization — Thousands of options are available for upgrades and add-on accessories, including cooling, extended runtime, KVM, security and cabling.
Fast Turnaround — Stock configurations ship three business days after receipt of an order; customized models ship in as little as five business days.
Questions?
We're here to help! Contact us for advice on product selection and use.
Chat is Offline
Contact an EatonCare Representative
To reach an EatonCare representative, please call:
877-ETN-CARE or 877-386-2273
800-268-3578 Canada
828-651-0786 International