Matt
Connectivity Products
Chicago, Illinois USA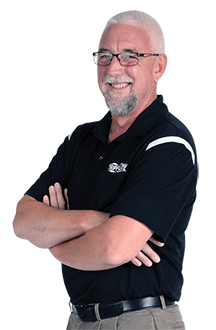 Eaton Resellers Resource Center
Eaton sells only through reseller partners so your success is everything to us. We equip you with exclusive information, training, tools and technical resources so you can win new business, support your customers and grow with us.
Technical Support
Reseller Order Admin
+1 (773) 869-1329
Partner Support
If you buy directly from us and need help with an order, contact Partner Support.
---
Learning & Certification
Eaton offers more than 75 online training courses to help you increase product knowledge and positively impact sales. Included in our catalog are 23 BICSI-recognized courses and six courses recognized by InfoComm International® as part of their Certified Technology Specialist™ (CTS®) program.
Take advantage of these FREE courses today. They offer:
Convenient 24/7 access
Self-paced learning
User-friendly navigation
Sales Videos
Eaton has a variety of videos that can help you learn about key product features and recommending products for specific customer applications and markets. These videos also can be embedded on your website, used in emails or shared via social media.
Online Training Website
The more you know about Eaton products, the easier it is for you to sell, recommend, troubleshoot or install them. Regardless of your job responsibilities, there is an Eaton course designed to help you.
Our catalog contains more than 75 courses, offering you everything from simple overviews to in-depth studies of application needs. With 24/7 access, and no enrollment costs, you can finish the courses at your own convenience.
---
Online Product Finders
Add our Product Finders to your company's website. They lead site visitors to your Eaton inventory... a great way to boost sales!
Syndicated Product Content
Eaton works with data syndication companies CNET, GfK Etilize and Icecat to make ecommerce-ready product information and rich content available to our channel partners.
---
Case Studies & Testimonials
See examples of how Eaton supports and protects specific applications while reducing costs.
Press Releases
View Eaton's latest press releases to stay up-to-date with our constantly evolving product lines.