Important Information
Batteries can present a risk of electrical shock and burn from high short-circuit currents. Do not dispose of batteries in case of a fire. Do not open the UPS or batteries. Do not short or bridge the battery terminals with any object.
During hot-swap battery replacement, the UPS will not provide backup power in the event of a blackout or other power interruptions.
Do not operate UPS without the correct batteries.
Step 1
Using a Philips screwdriver, remove the front panel's 4 screws located at each corner.
Step 2
Disconnect the batteries from the unit.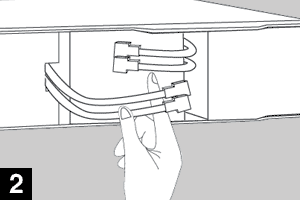 Step 3
Remove and properly dispose of old batteries.
Note: The batteries are recyclable. For information on battery recycling, you may check with a battery recycler in your area or contact Battery Solutions, Inc., (7266 Kensington Road, Brighton, Michigan 48116) by phoning 1 (800) 852-8127 or visiting their website at: www.batteryrecycling.com.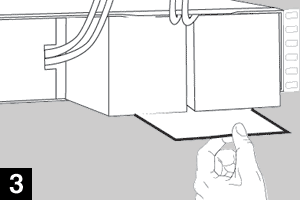 Step 4
Install new batteries.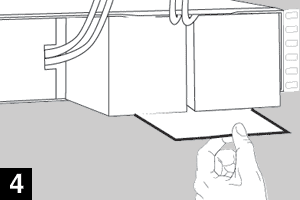 Step 5
Reconnect batteries by attaching the connectors from the unit to the batteries (black-to-black and red-to-red).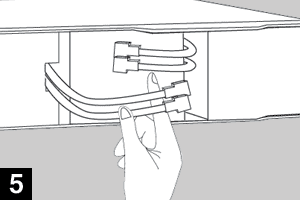 Step 6
Re-attach the front panel and its 4 screws using a Phillips screwdriver.