Tripp Lite's legacy products may contain a product label that does not resemble the 18-character serial numbers used for our current product lineup. For more information on identifying the serial number of a recently purchased product, visit our Locating Product Information page.
Stock Number and Date Code
Instead of a serial number, older products may contain a label that includes a stock number and date code for product verification. You will need both numbers when you register the product on this web site or if you need to return the product to us for replacement under warranty.
The product's stock number is typically prefaced by the letters "P/N":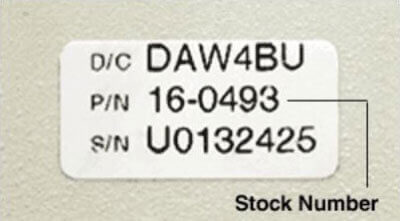 The product's date code is typically prefaced by the letters "D/C":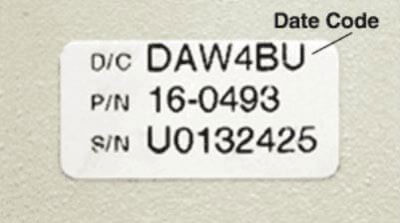 If you are still having difficulty identifying a product number or if your product does not contain a product number, please contact Eaton Product Support for additional assistance.