Possible Product/Country Incompatibility
This product may be incompatible with your voltage or frequency, or it may be designed to comply with the standards or usage in another country. [MP0042]
EdgeReady™ Micro Data Center - 21U, 3 kVA UPS, Network Management and PDU, 230V Kit
Part Number:
MDK2F21UPX00000
Compact micro data center kit provides preconfigured IT infrastructure to power and protect edge computing servers, storage and network hardware.
Ships 3 business days from order receipt or as little as 5 days when customized
Provides 21U rack space, 18 outlets and 3 kVA with expandable battery backup for IT equipment
Line-interactive UPS provides automatic voltage regulation (AVR) and sine wave output
Network management card and environmental sensor provide remote monitoring, control and alerts
Close-coupled air conditioning options provide efficient cooling
---
Ship in Days, Not Weeks
Tripp Lite's EdgeReady™ micro data center kits ship three business days after order receipt. Fully validated configurations include major components ready for final assembly at the installation site. 40 stock configurations are available for immediate order, or Tripp Lite's solutions team can customize every aspect of any stock configuration to match your specific application. Customized solutions ship in as little as five business days.
Protect Edge Computing
Convenient and cost-effective EdgeReady™ micro data centers protect edge computing servers, storage and network hardware in locations where dedicated IT space is unavailable. Sites like branch offices, banks, retail locations, cell towers and factories often have little or no access to on-site IT staff, but they still require exceptional uptime for edge computing. Micro data centers require minimal space and support, yet provide availability comparable to a traditional data center.
Integrate Key Components
Stock configurations combine a rack enclosure, UPS system, network management card, environmental/security sensor, power distribution unit (PDU), downloadable network management software, passive cooling and optional active cooling.
Save Time and Reduce Costs
Preconfigured IT infrastructure accelerates and standardizes installations for quick, easy, repeatable deployments and maintenance. Experienced solution experts design and validate solutions to simplify orders, prevent configuration errors and reduce field costs.
Target Specific Applications
Tripp Lite offers 40 stock configurations, and you can customize any model for your application. Options include active cooling, extended runtime, KVM switches, console servers, added security, airflow management, cable managers, power cords, network cables and patch panels. You can also upgrade the stock PDU, rack or UPS.
Power Critical Systems
A SmartPro® UPS system provides automatic voltage regulation (AVR), surge/noise protection, expandable battery backup and sine wave output to prevent damage, downtime and data loss. Included battery capacity outlasts most power problems, and optional battery packs increase runtime. A metered PDU plugs into the UPS system to provide numerous outlets and digital current metering. An optional switched PDU adds remote current monitoring, threshold notifications and outlet control.
Manage from Any Location
A network management card provides monitoring, control and alerts via SNMP, Web, SSH or telnet. An environmental sensor monitors temperature, humidity and digital inputs. Free PowerAlert® Network Management System manages up to 250 units, or you can use your SNMP-compatible software of choice. Additional options include network-accessible KVM switches and console servers with fail-safe remote access.
Secure Equipment and Data
A PCI-compliant steel cabinet with EIA-standard mounting rails secures rack-mounted IT equipment. Doors and side panels lock to prevent unauthorized access, and an optional door-monitoring kit enables remote intrusion detection.
Keep Equipment Cool
Optional close-coupled air conditioning units cool efficiently and operate at remote sites without user intervention. A built-in evaporator prevents condensation accumulation, units restart automatically after power failures and all models support network management.
Benefit from Industry Expertise
Combining several field-proven product lines, EdgeReady™ micro data centers leverage Tripp Lite's unique manufacturing efficiencies to provide a strong balance of features, quality and value. Configurations are designed and validated by the experienced team behind thousands of critical infrastructure solutions protecting the world's largest companies.
Receive Dependable Service
This micro data center is backed by a 2-year limited warranty. An extended warranty is available. Any components with a warranty longer than 2 years will be covered for the duration of the longer warranty.
SR24UB Compact Rack Enclosure
SMX3000XLRT2UA UPS System with WEBCARDLX Network Management Card
P052-008 AC Input Cord with BS 1363 Plug (UK)
E2MTHDI Environmental Sensor
PDUMH20HV Metered PDU
(21) 1U Blanking Panels with Toolless Mounting
Owner's Manuals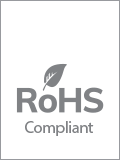 OVERVIEW
| | |
| --- | --- |
| UPC Code | 037332247650 |
| Rack Type | Enclosure |
| UPS Type | Line-Interactive |
| PDU Type | Metered |
INPUT
| | |
| --- | --- |
| Nominal Input Voltage(s) Supported | 230V AC |
| Input Phase | Single-Phase |
| Input Plug Type | C20 |
OUTPUT
| | |
| --- | --- |
| Output AC Waveform (AC Mode) | Sine wave |
| Output AC Waveform (Battery Mode) | Sine wave |
| Usable Outlets (UPS and PDU) | (16) C13; (2) C19 |
BATTERY
| | |
| --- | --- |
| Runtime Full Load (min.) | 3.9 min. |
| Runtime Half Load (min.) | 11 min. |
| Expandable Runtime | Yes |
POWER
| | |
| --- | --- |
| Output Power Capacity (kVA) | 3 |
| Output Power Capacity (Amps) | 11.7 |
| Output Power Capacity (kW) | 2.7 |
| Site Power Required | 230V, 13/16A, 50/60 Hz |
| Site Outlet Required | BS 1363 (Standard) or CEE 7/7 "Schuko" (Optional) |
COOLING
| | |
| --- | --- |
| Cooling Type | Passive |
| Cooling Type Details | See Components List for active cooling options |
PHYSICAL
| | |
| --- | --- |
| Rack Height | 24U |
| Maximum Device Depth (in.) | 32.5 |
| Total Weight Capacity (lbs.) | 1000 |
| Usable Rack Space | 21U |
| Usable Weight Capacity (lbs.) | 800 |
| Shipping Form Factor | Validated Kit |
| Unit Dimensions (hwd / in.) | 45.600 x 23.630 x 33.500 |
| Unit Weight (lbs.) | 200 |
FEATURES & SPECIFICATIONS
| | |
| --- | --- |
| High Availability UPS Features | Automatic Voltage Regulation (AVR); Hot swappable batteries |
| Acoustic Noise Suppression | No |
WARRANTY & SUPPORT
| | |
| --- | --- |
| Product Warranty Period (Worldwide) | 2-year limited warranty |
Detailed specifications are available on component product pages.
This solution is backed by a 2-year limited warranty. Any solution components with a warranty longer than 2 years will be covered for the duration of the longer warranty. See component product pages for details.
See the "Extended Warranties" section of this page for extended warranty options.
Installation
| Part Number | Description |
| --- | --- |
| W11-ASSM-MD2-B | On-Site Micro Data Center Installation Service, Floor-Standing or Quiet Rack, UPS 50-150 lb., USA, Normal Business Hours |
| W11-ASSM-MD2-E | On-Site Micro Data Center Installation Service, Floor-Standing or Quiet Rack, UPS 50-150 lb., USA, Outside Business Hours |
Extended Warranty
| Part Number | Description |
| --- | --- |
| WEXT1M | Extended Warranty and Technical Support for Select Tripp Lite Products – KVM; PDUs; UPS Systems |