Charging Station and Charging Cart Buying Guide
How to buy the right charging station or charging cart for your Chromebook™, laptop or tablet.
This buying guide will help you:
Understand why a charging cart is a worthwhile investment
Learn the key features to consider when choosing a charging station
Determine the best type of cart to use for specific kinds of mobile devices
Know how to protect mobile devices from damage and theft while they charge
Choose a charging cart for your application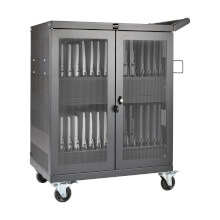 What Are Charging Stations and Charging Carts?
Laptop/notebook computers, Chromebooks and tablets are ubiquitous in schools, healthcare facilities, government offices and businesses of all types. While it's important to keep all these devices charged, synced and ready for use, it's equally important to ensure they remain safe, secure and organized while they charge. The charging station was developed to meet these needs and help you manage your mobile devices.
What is a charging station? A charging station is a cabinet that can house and charge dozens of devices at one time. To ensure all devices are protected, the best charging stations are made of steel and have lockable doors.

Why Is a Charging Station/Charging Cart a Great Investment?
A charging station helps protect your devices. Considering the cost to outfit the average 25-student classroom with Chromebooks could range from $7500 to $10,000 or more, it makes budgetary sense to outfit each classroom with a Chromebook charging station to protect those devices. For added security, most Eaton models can be tethered to an immovable object using a chain or bicycle lock to ensure the charging station itself is not removed.
A charging station helps protect your data. For healthcare facilities, government offices and businesses, a lockable charging station keeps the devices themselves safe, while helping to ensure sensitive and proprietary data stored on the devices or accessible by the devices remains secure when the devices are charging or stored.
What Types of Charging Stations and Carts Are Available?
Several factors will influence your purchasing decision, including:
How and where the charging unit will be used
What types of devices need to be charged
How many devices need to be charged at the same time
Go stationary or go mobile? When exploring your options for laptop and tablet charging stations, consider how users will access their devices. You will need to know whether you want a stationary unit that mounts to a desk, table, countertop or wall, or a mobile cart that can be wheeled from location to location in your building.
Wall-Mount/Floor-Standing Charging Stations. If the tablets or computers will be used in the same space every day, like in an individual classroom, or if all users must come to a centralized point frequently, such as a nursing station in a hospital, a charging station placed on a desk or mounted on a wall is a great choice.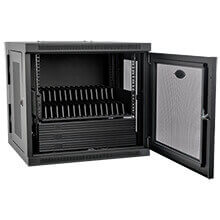 Mobile Charging Carts. If users are in different areas, a charging cart is invaluable for distributing and collecting devices easily. For example, Chromebooks may be shared by multiple classrooms or e-readers may be loaned to hospital patients by the hour or by the day.
Not sure? If you're not certain whether you'd be better off with a stationary unit or a mobile cart, no problem! Many of Eaton's charging stations can be converted to carts using a simple kit.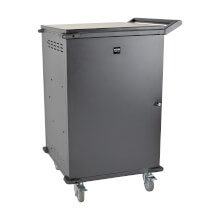 USB or AC charging?
USB charging is ideal for tablets such as iPad®, Android™, Kindle™ and Microsoft® Surface models, as well as for smartphones. USB charging stations have 16, 32 or 48 USB ports, providing up to 2.4 amps of high-speed charging for each device. For Apple devices, simply use the appropriate USB cable for your model. USB charging carts and charging stations also support both wired and wireless syncing to update software, back up data and return devices to standard configurations.
AC charging stations and carts accommodate larger devices that plug into outlets, such as Chromebooks, MacBooks and Windows laptops. An AC model can also charge tablets and phones using the adapters that came with the devices. AC charging stations support wireless syncing.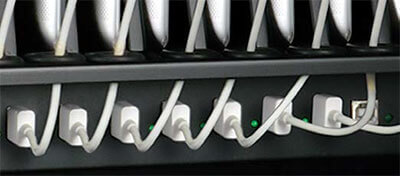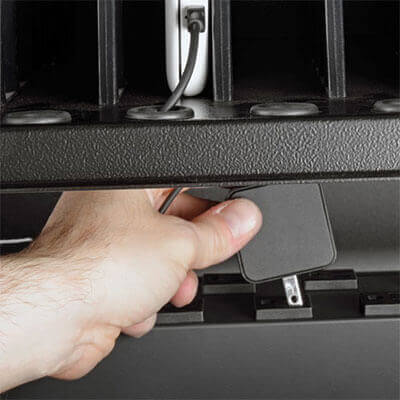 How many devices?
Consider how many laptops, tablets and other devices you would like to charge at one time. Eaton's charging stations and charging carts have capacities that range from 16 to 48 devices. AC chargers provide up to 1,440 watts total for efficient charging. Select large-capacity models feature dual charging zones to prevent overloads. USB chargers provide up to 2.4 amps per port.
What Additional Features Should I Look For When Buying a Charging Station?
These features will make your charging station or cart an efficient and versatile tool for everyday use:
Cable Management – Built-in cable management promotes clutter-reducing organization by keeping cables and cords tangle-free and AC adapters hidden from view during use.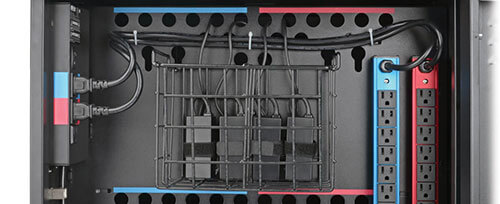 Charging Zones/Timers – In high-capacity laptop charging stations, dual charging zones help prevent power overloads, such as in Eaton's CSC36AC 36-device charging cart. A built-in timer alternates charging hourly between the zones.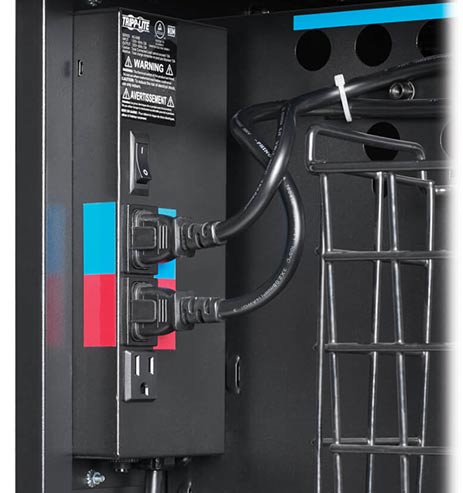 Color Choices – Many of Eaton's charging stations and charging carts are available in your choice of a durable black or white powder-coat finish.
Cord Wraps – A power cord wrap keeps the input cord out of the way when moving the charging cart and makes for a tidier appearance when the cart is unplugged and not in use. If the cord is longer than you need it to be, the excess length can be wrapped up so it doesn't become a tripping hazard.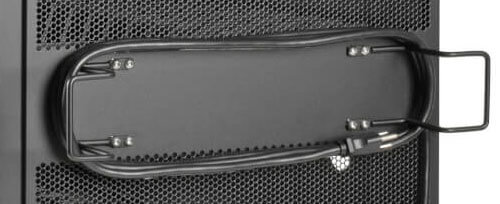 External Outlets – Convenient external outlets come in handy for powering monitors, projectors or other equipment, allowing the charging cart to double as a mobile workstation.
Handles – When you want your cart to be mobile, a handle assists with cart control. Eaton models that are purpose-built as carts include sturdy wide-grip handles. Most Eaton wall-mount and floor-mount charging stations can be converted to a cart with an optional kit that includes the handle, casters and a cord wrap.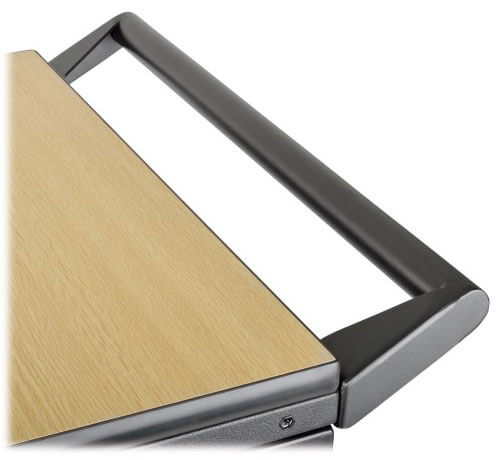 Indicator LEDs – If a laptop or tablet charging cart includes timed device charging zones, LED status indicators keep you informed as to which zone is charging at any given time.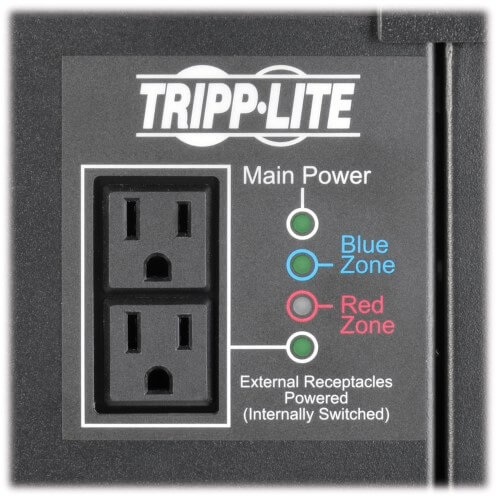 Non-Scratch Shelves – Look for a charging station that has a protective coating on the interior shelves. This will help prevent scratches and scuffs on your devices.
Pass-Through Ports – If you plan to house a wireless router in the locked enclosure, an RJ45 pass-through port is a convenient feature that helps keep the router secure, yet easy to plug into a network port.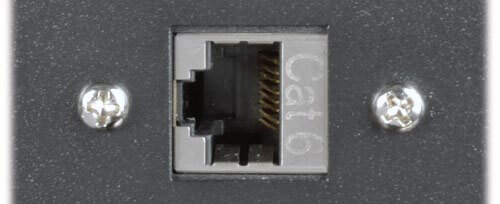 Power Cord Length – Look for a power input cord that is at least 10 ft. in length so that you have ample flexibility on where you place your charging station.
Removable Shelf Dividers – Removable or adjustable dividers let you customize the interior space to accommodate thicker devices like portable power banks or older laptops.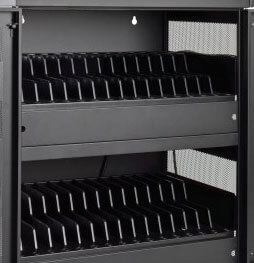 Security Locks/Theft Deterrence – To deter device theft, the charging station or cart must have a lockable door. While all of Eaton's charging stations and carts have doors that lock securely, some models also include a padlock hasp and rear ports for a cable or chain bicycle lock. This additional security feature allows you to secure the charging station to a wall, bulky piece of furniture or other immovable object.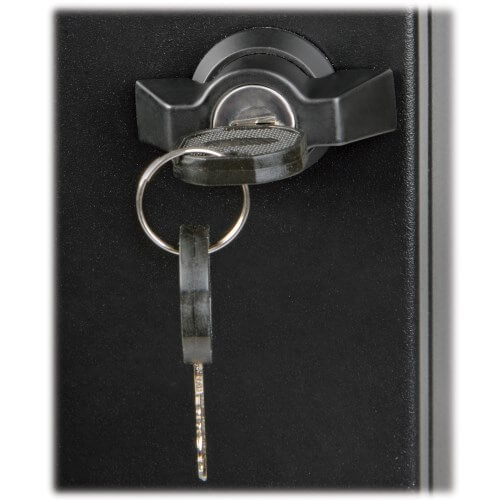 Steel Construction – A tablet or laptop charging station that is constructed of steel provides the best durability and security. Steel charging stations also generally provide better ventilation for keeping devices cool during charging versus stations and carts constructed from wood that may hold in heat.
Swivel Casters – Swivel casters give your cart optimal maneuverability. Look for large casters that improve the ride over uneven surfaces. Non-marking casters keep floors free from scuff marks. When you want the cart to stay put, the locking casters (usually two of the casters on a cart) lock in place with a touch of the foot.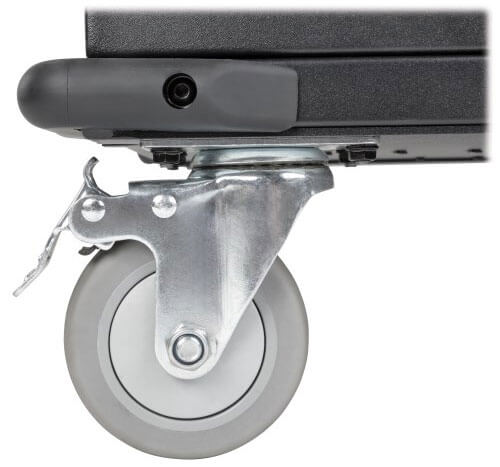 Syncing Capability – With the sync function, you can update software, back up important data and return tablets to standardized/authorized configurations after use. Wired syncing, available on USB charging carts, provides high-speed, high-bandwidth device access, reducing congestion on your Wi-Fi network. Simply connect the USB uplink port to a host computer. Wireless syncing is supported by all of Eaton's USB and AC charging stations and carts.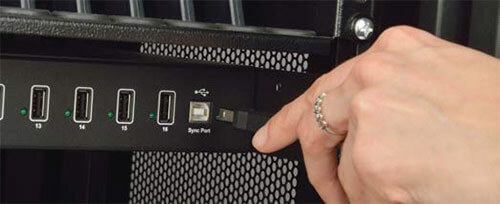 Ventilation – Several devices charging simultaneously can generate a lot of heat. To prevent overheating, your charging station should provide flow-through ventilation. Steel mesh in side panels and doors helps promote good ventilation.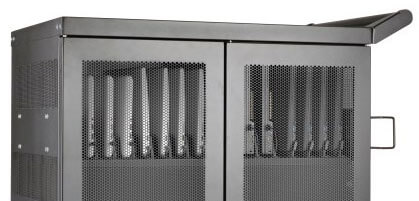 Work Surface – A solid worktop can act as a smooth writing surface and protect devices from accidental spills. It also lets your charging cart serve as a mobile presentation podium, saving space in classrooms and other space-constrained environments. Eaton offers accessories to customize your work surface, including a monitor mount, power strips, surge protectors, docking stations and cables.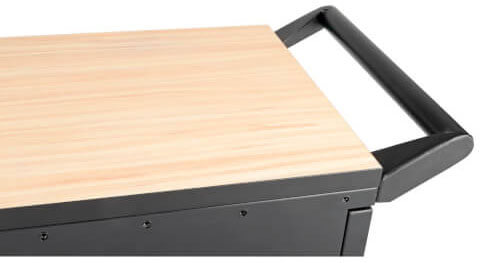 Charging Carts with Antimicrobial Protection and UV Sanitization
Eaton's Hospital-Grade Charging Stations offer a simple way to help reduce the presence of germs on laptops, Chromebooks and tablets. The reduction of microbes on device surfaces is especially appreciated by schools and healthcare facilities, although any business that shares devices among users can benefit.
These charging stations feature ultraviolet sanitization of devices. Germicidal UVC light bulbs are on a timer to control the amount of UV exposure the devices receive. An LED on the exterior of the cabinet indicates when the doors are closed and the start button can be pressed to activate the 10-minute sanitization cycle.
The exterior and interior of these hospital-grade charging stations also feature a patented antimicrobial powder coating with EPA-registered and FDA-compliant silver ionic technology. The coating is 99.9% effective in inhibiting the growth of bacteria, viruses, mold and fungi on surfaces. It meets the requirements of JIS Z 2801:2000, an international standard for evaluating efficacy of antimicrobial products. The high-touch surfaces, including the handles on the carts, have the antimicrobial coating.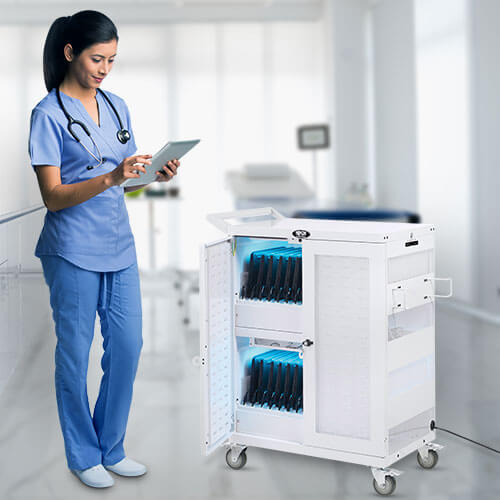 Frequently Asked Questions
Are there other options for charging multiple devices?
Eaton offers other types of charging stations that are not discussed in detail in this buying guide:
Charging Towers provide high-speed AC charging and secure storage for up to 20 Chromebooks or tablets in a space-saving form factor designed for crowded rooms.
Desktop Charging Stations provide charging, secure storage and cord management for as many as 10 devices. Select models have locking lids to deter device theft and tampering.
Rack-Mount Charging Stations with 16 or 32 USB or AC ports provide efficient charging in rack environments.
I have an existing charging station from Eaton. How do I convert it to a charging cart?
Select models of Eaton charging stations can be converted to carts using a kit consisting of smooth-rolling casters, a wide-grip handle and a convenient cord wrap. Refer to the chart below to find the compatible conversion kit for your charging station.
Can I mount a monitor to a charging cart?
Eaton's CSC36AC 36-device charging cart lets you mount a flat-panel television or monitor to the cart using a display mount adapter kit. With the kit, your charging cart provides an easy way to roll AV presentations while doing double duty to save space.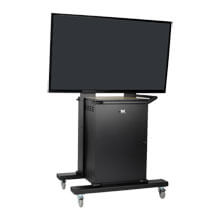 How does ultraviolet (UVC) sanitization work?
Eaton's hospital-grade charging carts feature chemical-free ultraviolet (UVC) sanitization and antimicrobial protection to help reduce the presence of germs. Inside the enclosures, timer-controlled UVC lights disrupt the DNA of microorganisms and prevent them from replicating.
Note: the UV lights will not come on while the cart's doors are open.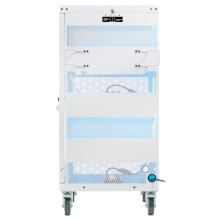 Why Buy from Eaton?
We know you have many brands to choose from. On the surface, they may all seem alike. It's what you don't see that makes the difference. With Eaton, you get solid engineering, proven reliability and exceptional customer service. All our products undergo rigorous quality control before they are offered for sale, and independent testing agencies verify our products meet or exceed the latest safety and performance standards. Our commitment to quality allows us to back our products with industry-leading warranties and responsive customer service. It's the Eaton difference.