Product Status

Current

Model Number:

5P1550GR-L
Eaton 5P 1550VA 1100W 230V Line-Interactive UPS, C14 Input, 6 C13 Outlets, Lithium-ion Battery, True Sine Wave, Cybersecure Network Card Option, 1U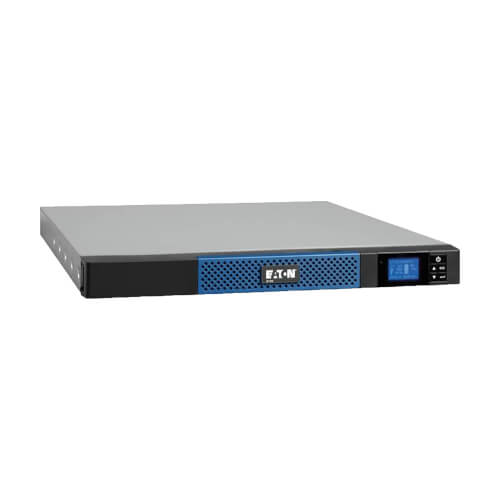 Warranty
Your product is still covered under warranty if it was purchased after 9/25/2018.
Create a Support Ticket
Create a Support Ticket
For immediate assistance, call 800‐356‐5737.
Register your product
Owner's manuals
Support resources
How to order
Software, Firmware & Drivers
Product Warranty Period (U.S. & Canada)
5-YEAR LIMITED WARRANTY
Eaton warrants this product, if used in accordance with all applicable instructions, to be free from original defects in material and workmanship for 5 years from the date of initial purchase. If the product should prove defective in material or workmanship within that period, Eaton will, subject to the foregoing terms and limitations, repair or replace the product, in its sole discretion, as your exclusive remedy for Eaton's breach of its limited warranty.
Adding or Replacing UPS Batteries
This UPS system does not support the addition of external battery packs.
Network Interfaces and Sensors
| | Model Number | Description |
| --- | --- | --- |
| | NETWORK-M2 | Eaton Cybersecure Gigabit NETWORK-M2 Card for UPS and PDU, UL 2900-1 and IEC 62443-4-2 Certified |
| | RELAY-MS | DB9 RS-232 Relay/Serial Interface Mini-Slot Card for Eaton 5PX G2, 9SX, and 9PX Lithium-ion UPS Systems |
Environmental Sensors
| | Model Number | Description |
| --- | --- | --- |
| | EMPDT1H1C2 | Eaton Environmental Monitoring Probe (EMP) Gen 2 for Temperature and Humidity Conditions |
Accessories
| | Model Number | Description |
| --- | --- | --- |
| | RK2PA | Eaton 2-Post Rack-Mount Installation Kit for Select 1U 5P UPS Systems |