Product Status

Discontinued on 1/6/2023

Model Number:

SU12KRT4UHW
SmartOnline 200-240V 12kVA 10.8kW Double-Conversion UPS, N+1, 8U, Extended Run, Network Card Slot, USB, DB9, Bypass, Hardwire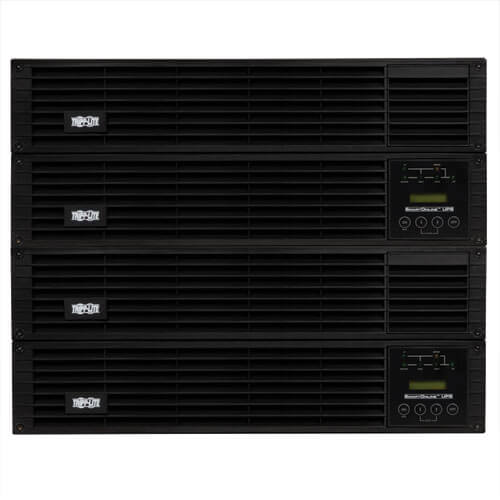 Software, Firmware & Drivers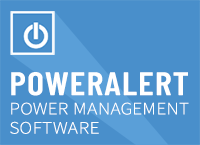 Product Warranty Period (Worldwide)
2-YEAR LIMITED WARRANTY
Eaton warrants this product, if used in accordance with all applicable instructions, to be free from original defects in material and workmanship for 2 years from the date of initial purchase. If the product should prove defective in material or workmanship within that period, Eaton will, subject to the foregoing terms and limitations, repair or replace the product, in its sole discretion, as your exclusive remedy for Eaton's breach of its limited warranty.
Adding or Replacing UPS Batteries
Battery Model Number
4U UPS Replacement 192VDC Battery Cartridge (1 Set of 16) for Select SmartOnline UPS
Information & Pricing
Quantity Required
2
Notes
This UPS requires one (1) RBC5-192 per power module. The internal batteries of both power modules must be replaced at the same time to ensure optimal performance.
Battery Model Number
External 192V 3U Rack/Tower Battery Pack for Select UPS Systems (BP192V12-3U)
Information & Pricing
Maximum Quantity
20
Battery Model Number
External 192V Battery Pack For SU5000RT4U, SU6000RT4U & SU8000RT4U - Tower, TAA
Information & Pricing
Proof of Warranty Coverage
You must provide proof that the product is covered under warranty. This can be confirmed by the product's serial number or with proof of purchase in the form of an invoice or receipt from an Eaton authorized dealer. If required, please include the proof of purchase invoice with your return. Warranties on Eaton products begin on the date of your product purchase. Warranty coverage varies by product line. Specific warranty duration is outlined in the owner's manual that accompanies each unit.
Shipping Returns
You are responsible for all transportation, insurance, duties and other similar charges for returned products. Please use caution; shipping damages resulting from improper packaging will be your responsibility. We recommend using a reliable parcel or freight carrier who is capable of providing tracking information and proof of delivery. The proof of purchase, if required, and your RMA number must be inserted in the shipping carton before the carton is sealed.
Repair or Replacement
Eaton will repair or replace the product at Eaton's option and ship the repaired or replaced product back to you at no charge.
Products not accompanied by a valid RMA number will not be accepted. The RMA number must be enclosed with your product or be clearly visible on the outside of the packaging.
Request Return Authorization (RMA)
A Return Merchandise Authorization (RMA) number is required for all products returned to Eaton for replacement under warranty. You should first consult with Eaton Customer Service (for returns within North America) or International Service (for returns outside of North America) before requesting an RMA number to eliminate any unnecessary returns. You can start the process by clicking on the contact technical support button below. Once eligibility has been determined, the RMA number along with shipping instructions will be emailed to you. RMA numbers are valid for 14 days from the date of issuance. Products will only be accepted for return if a valid RMA number is clearly marked on the outside of the package. Eaton does not accept product returns that are not under warranty. If you bought the wrong Eaton product and want to return it, please do so at the place of purchase. Returns will be authorized in accordance with the following policies.