Vertical fiber cable manager routes and organizes network cabling through your open frame rack while maintaining proper bend radius.
Neatly organizes fiber, copper and coaxial cables in your 2- or 4-post open frame rack
High-capacity 12 in. width allows installation and routing of larger cable bundles
Splits into two 3.5 ft. sections to allow customization and multiple installation options
Fingers and pass-through holes permit easy routing and separation of bundled cables
Features button mounts for toolless installation in an EIA-standard 19 in. rack
---
7 ft. Vertical Cable Manager Keeps Your Rack Looking Neat and Organized
Easy to mount along the side of your open frame rack, the SmartRack® SRCABLEVRT12HD neatly organizes fiber optic, copper and coax cable bundles. This vertical manager maintains proper bend radius to eliminate stress on the cables connecting your network devices. Fingers on either side allow convenient access to cabling for routing and separation of bundles. The high-capacity 12-inch (30.5-centimeter) width and 11.4-inch (29-centimeter) depth allows the installation and routing of large cable bundles. The cable manager is made from cold-rolled steel with a black finish to match your rack.
3.5 ft. Sections Allow Flexibility in Mounting
The SRCABLEVRT12HD splits into two 3.5-foot (1.1-meter) sections to give you more installation options. All assembly hardware is included. No hardware is required for toolless 0U vertical installation in an EIA-standard 19-inch 2-post or 4-post open frame rack.
(2) Door assemblies
(4) Weldments
(6) Tie plates
(6) Cross brackets
(4) Side panels
(6) M4 x 6 flat-head screws
(50) M4 x 8 tap screws
(24) M4 x 8 pan-head screws
(8) Door bushings
(18) M4 x 12 pan-head screws
(6) Mounting buttons
(6) Mounting brackets
(4) 1/2 in. hex bolts
(4) 1/2 in. hex nuts
(4) Metal spacers
(4) 1/2 in. washers
Owner's manual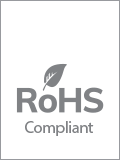 OVERVIEW
| | |
| --- | --- |
| UPC Code | 037332239969 |
| Accessory Type | Cable Management Accessories |
PHYSICAL
| | |
| --- | --- |
| Color | Black |
| Shipping Dimensions (hwd / in.) | 16.54 x 16.60 x 44.69 |
| Shipping Weight (lbs.) | 63.90 |
| Unit Dimensions (hwd / in.) | 82.820 x 12.080 x 13.400 |
| Unit Weight (lbs.) | 57.000 |
| Cable Manager Form Factor | Vertical |
STANDARDS & COMPLIANCE
| | |
| --- | --- |
| Product Compliance | EAC (Belarus, Kazakhstan, Russia); EIA/ECA-310-E; RoHS |
WARRANTY & SUPPORT
| | |
| --- | --- |
| Product Warranty Period (Worldwide) | 5-year limited warranty |
Server Racks & Cabinets
| | Model Number | Description |
| --- | --- | --- |
| | SR2POST | 45U SmartRack 2-Post Open Frame Rack, 800 lbs (362.9 kgs) Capacity - Organize and Secure Network Rack Equipment |
| | SR2POSTDP12HD | SmartRack 45U Heavy-Duty 2-Post Open Frame Rack, 12-Inch Deep |
| | SR2POSTDP24HD | SmartRack 45U Heavy-Duty 2-Post Open Frame Rack, 24-Inch Deep |
Cable Management
| | Model Number | Description |
| --- | --- | --- |
| | SRCABLEDUCTVRT | SmartRack 6 ft. (1.83 m) Vertical Cable Manager - Double finger duct with cover & toolless mounting |
| | SRCABLEDUCTVRTF | Vertical Cable Manager - Finger Duct with Cover, Yellow, 6 ft. (1.8 m) |
| | SRCABLEVRT12 | SmartRack 12-in. (30.48 cm) Width High Capacity Vertical Cable Manager - Double finger duct with cover |
| | SRCABLEVRT12HD | High-Capacity Vertical Cable Manager - Deep Double Finger Duct with Cover, Single Sided, 12 in. Wide, Black, 7 ft. (2.2 m) |
| | SRCABLEVRT12HD2 | High-Capacity Vertical Cable Manager - Deep Double Finger Duct with Cover, Double Sided, 12 in. Wide, Black, 7 ft. (2.2 m) |
| | SRCABLEVRT3 | SmartRack 3-in. (7.62 cm) Wide High Capacity Vertical Cable Manager - Double finger duct |
| | SRCABLEVRT3FC | High-Capacity Vertical Cable Manager - Double Finger Duct, Yellow, 6 ft. (1.8 m) |
| | SRCABLEVRT6 | SmartRack 6-in. (15.24 cm) Wide High Capacity Vertical Cable Manager - Double finger duct with cover |
| | SRCABLEVRT6HD | High-Capacity Vertical Cable Manager - Deep Double Finger Duct with Cover, Single Sided, 6 in. Wide, Black, 7 ft. (2.2 m) |
| | SRCABLEVRT6HD2 | High-Capacity Vertical Cable Manager - Deep Double Finger Duct with Cover, Double Sided, 6 in. Wide, Black, 7 ft. (2.2 m) |
| | SRCABLEVRT6HD2F | High-Capacity Vertical Cable Manager - Deep Double Finger Duct with Cover, Double Sided, 6 in. Wide, Yellow/Black, 7 ft. (2.2 m) |
| | SRCABLEVRT6HDFC | High-Capacity Vertical Cable Manager - Deep Double Finger Duct with Cover, Single Sided, 6 in. Wide, Yellow, 7 ft. (2.2 m) |